Often referred to as the Honeymoon Capital of India, Manali is one of the popular holiday destinations in Himachal Pradesh that has everything, right from boasting an excellent location to the serene ambiance, awe-inspiring sightseeing, a plethora of activities, good food, and many local shops.
Perched at an altitude of 6726 feet above sea level, this enchanting hill station invites people to take a break from their busy, hectic life for some days and relax in tranquility surrounded by verdant landscapes, woody forests, and lush greenery. It's an ideal spot for newlyweds to give a kick start to the new beginnings in their life and can also be visited by families with children.
Here you can enjoy a stroll with your loved ones around the ancient caves and other historic towns to know more about the history. Or visit the famous religious sites to seek the blessings of the presiding deities. Or treat your eyes with the best waterfalls falling from a certain height to get one step closer to nature. Or visit the breathtaking hills and valleys to see what the actual beauty looks like. In short, it won't be wrong to say that Manali has numerous things to keep you occupied all day long throughout your visit.
But, to enjoy your Manali tour at the best, you obviously need to visit it at the right time. Though this destination has its own aura in all the different seasons, it would be great to head towards it during the peak season. Here's a breakup of all the seasons along with the climate conditions so that you can plan your trip accordingly:
Manali in Summer (March – June)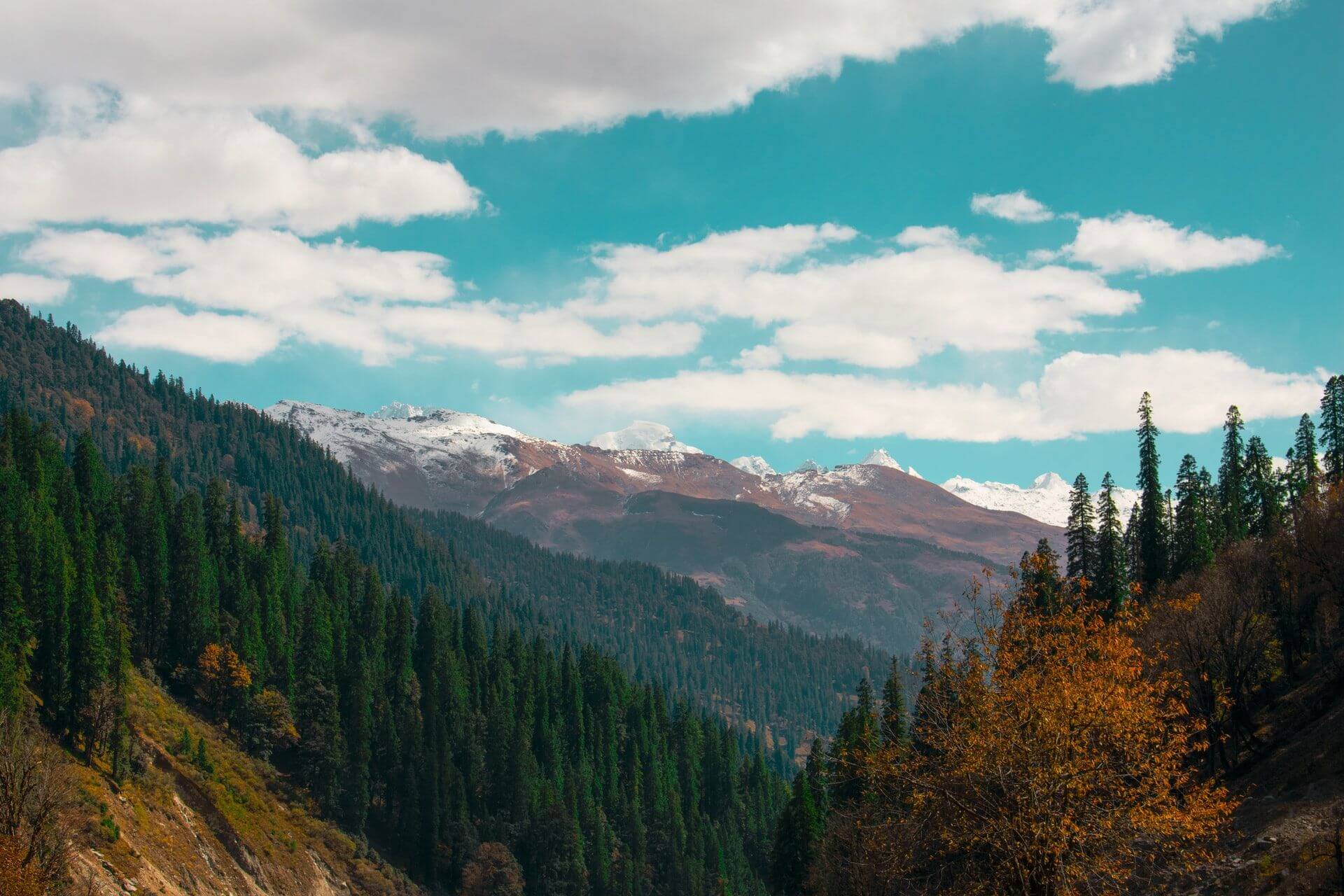 The summer season which begins in March and continues until June has a charm that is incomparable to any other hill station in India. At this time, the overall weather remains pleasant and cool with an average temperature ranging from 10-degree Celsius to 25-degree Celsius, thus making it an ideal destination for all those who're seeking a much-needed break from the deadly heat their city is battling with. It's a perfect time for tourists to soak in the peaceful vibes here and add some fun elements to their trip.
Also, the region's gorgeous flora is in full bloom at this time, giving another major reason for nature lovers to flock to this place and explore its pristine beauty at its best.
Places to Visit in Manali in Summer: While there are several things to see in Manali in the summer season, there are a few places that you just cannot miss to afford whenever you are in this hill station during this time. These are Rohtang Pass, Hadimba Temple, Museum of Himachal Culture and Folk Art, Manali Wildlife Sanctuary, Arjun Gufa, Rahala Waterfalls, Vashisht Baths, and Solang Valley.
Activities to do in Manali in Summer: Manali serves a platter full of outdoor activities to do in summer and perhaps that is why it is known to be the busiest time of the year. Here you can try your hand at river rafting, paragliding, trekking, camping, zorbing, parachuting, horse riding, and other mountain sports to bring out the best of adventure in you. One can also indulge in photography to capture some Instagrammable worthy pictures in their camera.
Festivals and Events to Enjoy in Manali in Summer: In Manali, there are many significant festivals and events that are organized in the summer season for the enjoyment of locals residing over there. Out of all, the major one is the Basantotsav or Pipal Jatra. It's usually a 3-day affair conducted by the Himachal Pradesh Government in the month of April every year to mark the beginning of the spring season, and hence, is also famous among the people as Spring Festival.
Another event that is celebrated with great zest and endeavor is the Doongri Forest Festival, which is held by a group of women who dance to their hearts to pay a tribute to the presiding deity of the Hadimba Temple. It's an age-old tradition that is enjoyed by people from different villages in May month annually and is indeed a great way to learn more about the fascinating culture of this region. So, if you happen to visit this hill station at this time, you should definitely not miss it.
Tips for Travellers to Visit Manali in Summer: Since this hamlet receives tourists, travelers, and honeymooners from all over the world during the summer season, be aware of the overpriced accommodation, and make sure to get the bookings of your favorite resort done in advance to avoid any discomfort later. Also, please note that the evenings get cold after the sunset, hence it is advised to carry your woolen clothes to protect yourself from the chilled nights. Also carry sunscreen and sunglasses for the daytime.
Manali in Winter (October – February)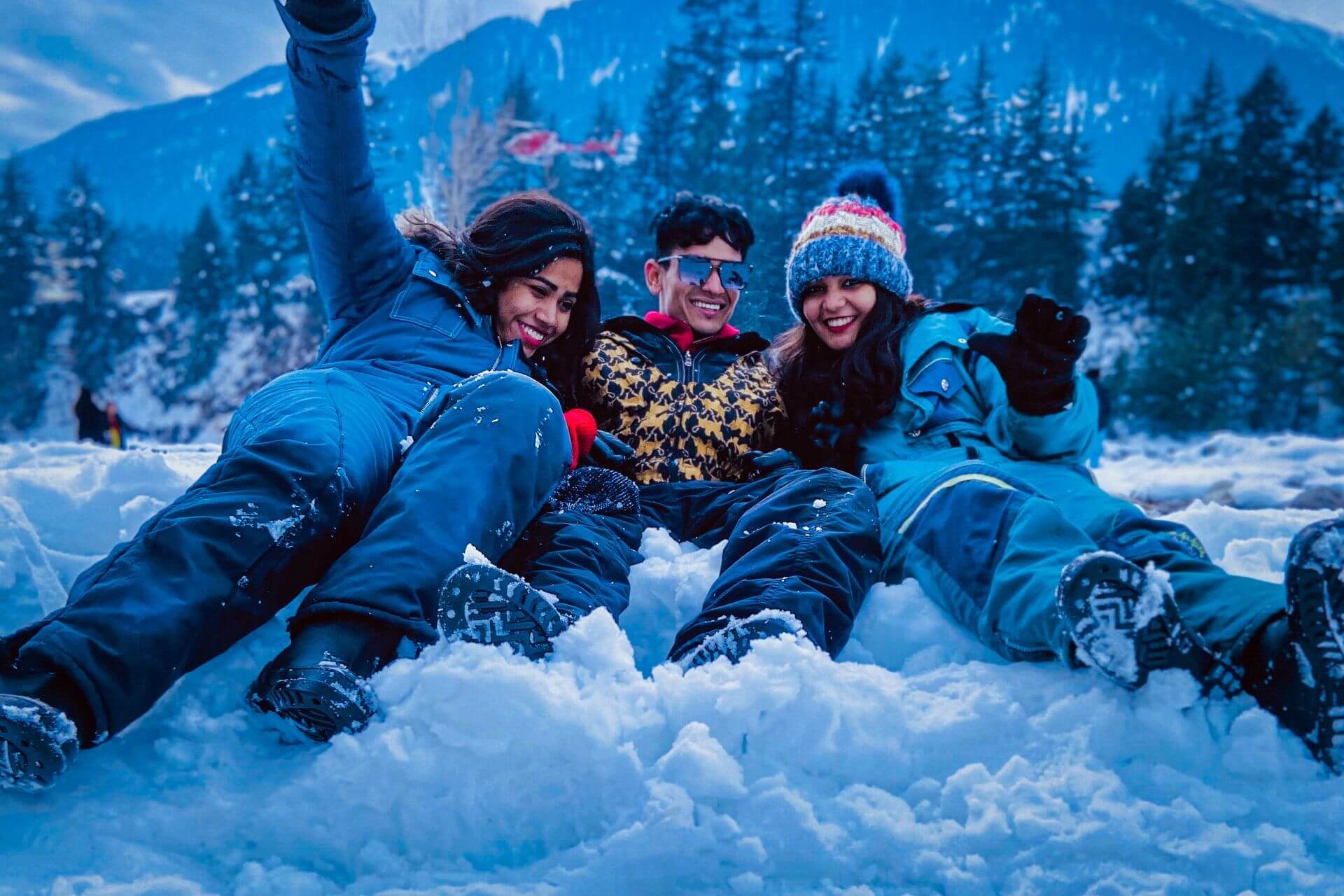 Plan your getaway to Manali in winter i.e., from October to February to overlook the picturesque beauty of this hill station covered in snow-capped mountains. With an average temperature sometimes dropping to even -1 degree Celsius, this hamlet becomes no less than a paradise on earth for holidaymakers wishing to witness the pure white snowfall on their trip.
Not only this, but you'll also get to experience the unparalleled charming countryside of the region along with jaw-dropping views that are hard to see anywhere else in India. Combine it with a wide range of finger-licking food and we promise you will never want to leave this place! What else do you need? It is considered as the best time for honeymooners to enjoy some alone time peacefully and create some unforgettable memories to be cherished for a lifetime.
Places to Visit in Manali in Winter: Don't miss out on the breathtaking tourist places to visit in Manali whenever you are here in the winter season. A few of them are named as Old Manali, Beas Kund, Gauri Shankar Temple, Jogini Waterfall, Bhigru Lake, Hampta Pass, Great Himalayan National Park, and Manali Sanctuary. Chandratal Baralacha Lake, Arjun Gufa, Kasol, Choekhor Mahavihaara, and Rahala Falls are other major attractions that can also be included in your itinerary if time permits.
Activities to do in Manali in Winter: The one activity that is quite a hit among the people over there during this season is skiing. Yes, Manali offers the best skiing experience to ice sports enthusiasts amidst the thick snow coating and it has many skiing zones for the ease of tourists. To enjoy it, you can either choose to head to Solang Valley or Rohtang Pass in Manali, both are known to be the highest-altitude regions of this hill station.
If not skiing, one can go for a snowboarding ride to make the most of the snow. The snowboarding ride is equally fun to enjoy in winter in Manali. For a more fun-filled day out, families can also make a snowman from the snow or simply throw snowballs at each other to enjoy their Manali tour to the fullest.
Festivals and Events to Enjoy in Manali in Winter: Enjoy Dussehra that generally falls in October every year. In Manali, the celebration of this festival lasts for almost a month. You'll observe that this little hamlet becomes lively at this time decorated with a diverse range of colorful flags. People from different parts come together under one roof to be a part of this festival and also wear new clothes to express their happiness on this day.
Tips for Travellers to Visit Manali in Winter: As you all know that the climate gets extremely cold in Manali at this time, hence it is important to take all the necessary precautions before you pack your bag. Book accommodation with heaters and all the other facilities you need to feel at home away from home. Also, do not forget to pack a variety of good-quality jackets, gloves, mufflers, caps, shawls, and hats in your bag to keep yourself warm. Last but not the least, be aware of your tolerance levels as the high altitude and snowfall can sometimes make things difficult for you.
Manali in Monsoon (July – September)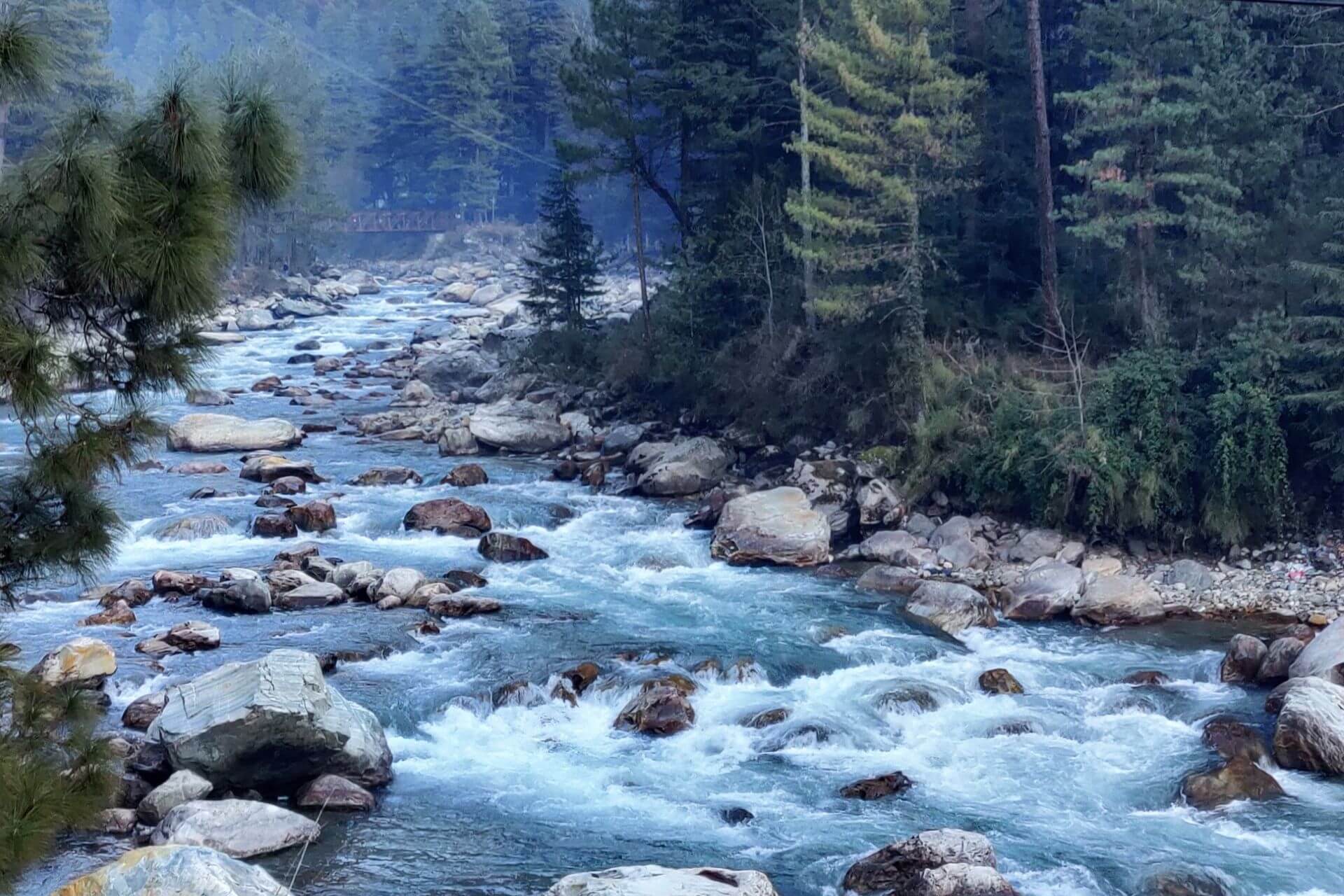 Avoid visiting Manali in the monsoon season as this hill station is known to receive heavy rainfall from July to mid-September. At this time, the weather can be really unpredictable with a few of the nearby tourist attractions settled at a certain height prone to thunderstorms. Moreover, there are several possibilities of frequent landslides, which can further cause the blockage of many roads.
But, in case you are up for a challenging experience and don't mind getting wet in the rain, you can
definitely head towards it as the region offers huge discounts on hotel prices.
Places to Visit in Manali in Monsoon: Although there are many risks that you might need to face in Manali in monsoons, there are many indoor places as well where you can venture out to feel the unusual jewel of this region that comes alive, especially in rains. These are Kuthar Fort, Manali Gompa, The Naga Castle, The International Roerich Memorial Trust, and the Museum of Himachal Culture and Folk Art.
Activities to do in Manali in Monsoon: As an experienced travel partner who has established its footprints in the market within a short span of time, we at Holidays DNA, do not recommend anyone to step out of their room and engage in any of the outdoor activity because of the overall weather conditions at this time. In such cases, you can just enjoy the world-class hospitality of your resort, pamper yourself at the relaxing massage sessions, hog on your favorite food items at the cafes or restaurants or simply shop to bring souvenirs for your loved ones back home.
Tips for Travellers to Visit Manali in Monsoon: Knowing all the important things in advance can surely help you have a gala time in Manali even during the monsoons. As it is an off-season, it is better to look out for some discount coupons while booking the hotel or resort of your choice. Not only will this help you save your hard-earned money for the next trip but you can also enjoy your Manali tour at pocket-friendly prices. Also, try to book accommodation that is located in the center of the town as it usually gets difficult to travel outside when it is raining.
Do not take part in any leisure or recreational activity after sunset. Always wear comfortable and lightweight attire to explore the surroundings with ease. Carry an umbrella every time you wish to roam around the streets of Manali; you never know when it will start raining.
---
No matter how many times you've already visited Manali, you can never get enough of it as this hill station promises to surprise you every time you come here, whether for a short or long duration. This is the place where you can find something of your own interest every season. So, despite the kind of traveler you are, Manali is the kind of place that will not disappoint you at all!
If you are tempted to pack your bags right away, you can go through our various all-inclusive Manali tour packages that we design keeping everyone's varied holiday requirements in mind. We at Manali Tourism, a division of Holidays DNA, do not mind going the extra mile to bring a smile to your face. For us, customer satisfaction matters the most and our team does everything to accomplish the same.
With us, you can plan your complete Manali tour without giving any other thoughts as we take care of everything related to traveling in the backend, be it flight booking, hotel reservation, shortlisting the itinerary, airport transfers, etc. For your ease, we have also curated a list of top car rental companies in Manali from where you can hire a cab to commute to your desired location within the hill station at the utmost comfort. Please fill out the Contact Us form immediately to learn more about our services.