Shimla and Manali are renowned honeymoon destinations in North India. Nestled in the towering Himalayas, they have incredible landscapes and stunning getaways. The hill towns are blessed with idyllic beauty, colonial charm, and a pristine environment. The salubrious weather makes them year-round holiday destinations. Book our Manali Shimla Tour Packages for Couples to unwind from the wedding blues or freshen your bond with your partner after years of togetherness.
Manali and Shimla are two of the most famous hill stations of Himachal Pradesh. They are known for their natural beauty and romantic atmosphere. Both these places provide a plethora of holidaying options for the newlyweds.
Indulge in sightseeing, thrilling adventures, and fun-filled recreational activities. You can also enjoy birdwatching, temple hopping, or wildlife spotting. Manali Shimla Tour Packages for Couples by Holidays DNA includes cozy accommodations, lip-smacking cuisine, and warm hospitality.
Why do Indians Love Manali Shimla for Vacation?
Many Indian cities have a hot and humid climate, so Indians love to escape to the hills to beat the heat. Shimla and Manali offer astounding scenery and pleasant weather for a refreshing break. Their proximity to major cities makes them easily accessible for short trips or weekend getaways. Both places have well-connected roads and railways, making them ideal destinations for couples from all parts of India.
Manali Shimla also attracts visitors with its culture, customs, history, and traditions. The hill towns offer a range of experiences. You can spend time in solitude, head to the popular attractions, and have fun at your own pace. Amidst lush flora and snow-capped mountains, you can spend quality time together.
Packages Overview
Manali Shimla Tour Packages for Couples are designed to cater to all kinds of interests and budgets. The packages are inclusive of accommodation, meals, sightseeing, and transportation. You can choose from a variety of packages, including luxury, budget, and customized honeymoon packages. The itineraries are tailored to provide convenience and comfort for couples.
All our Manali Shimla Tour Packages for couples include comfortable stay and local transportation, including pick up and drop off from the nearest airport or railway station to make your journey hassle-free. We also customize the packages to add on activities of your choice and interest. Some popular activities that you can opt for are adventure sports, local cultural experiences, and romantic candlelight dinners.
Why Book with us?
Manali Shimla Tour Packages for Couples by Holidays DNA are carefully curated to provide you with the best holiday experience. Our expert team ensures that all your needs and preferences are taken care of so that you can cherish every moment of your trip.
We also offer 24/7 customer support for any assistance or queries during your journey. We guarantee you a seamless and hassle-free experience as our packages come with all arrangements pre-made at no hidden costs. We strive to provide the best value for your money while delivering exceptional experiences.
Resort & Hotels options with our Manali Shimla Tour Packages for Couples
You can pick homestays, hostels, HTDC guesthouses, tea estate lodging, bungalows, farm stays, orchard retreats, standard, boutique and heritage hotels, and resorts. They offer best-in-class amenities and top-notch services so that you have the most luxurious stay within your budget. They can be plush secret hideouts or the most popular hotels of the hill town.
The comfortable accommodations come with nice views and features. The well-equipped rooms and modern facilities fetch complete privacy and a soulful experience. Enjoy bike and walking tours, spa, gym, swimming pool, bonfire and barbeque. On request, you can get customized meals and organize a candlelight dinner or any special event for your better half.
The best hotels in Manali and Shimla for couples are Honeymoon Inn, Manuallaya The Resort Spa, Wildflower Hall Shimla, The Oberoi Cecil, Fortune Select Cedar Trail Mashobra, and Club Mahindra Kandaghat.
Popular Sightseeing Places in Manali & Shimla
The 3,978-m-high mountain pass falls on the eastern side of the Pir Panjal Ranges. You can visit it from May to October when the path is accessible. Rohtang Pass is a gateway to Leh, Spiti, Pangi, and Lahaul.
You can access it by road and witness the incredible natural beauty. Observe the turbulent rivers, flourishing lush valleys, Geypan peaks, and glaciers. Indulge in trekking, skiing, sledge rides, and mountain biking.
The main street in Manali, The Mall Road is dotted with shops, restaurants, hotels, dhabas, booths, and cafés. Boutiques and antique shops also line up. Explore Dragon Shopping Complex, New NAC Market, Shangri La Shopping Complex, and Snow Lion Underground Market for unique products.
Take a night stroll and witness the famous bustling night market. Pay respect at the Nyingmapa Buddhist Temple, and capture the vibrance of the landscape with your camera. Purchase local souvenirs at reasonable prices. Relish authentic Tibetan and local food or snacks, and sip hot beverages.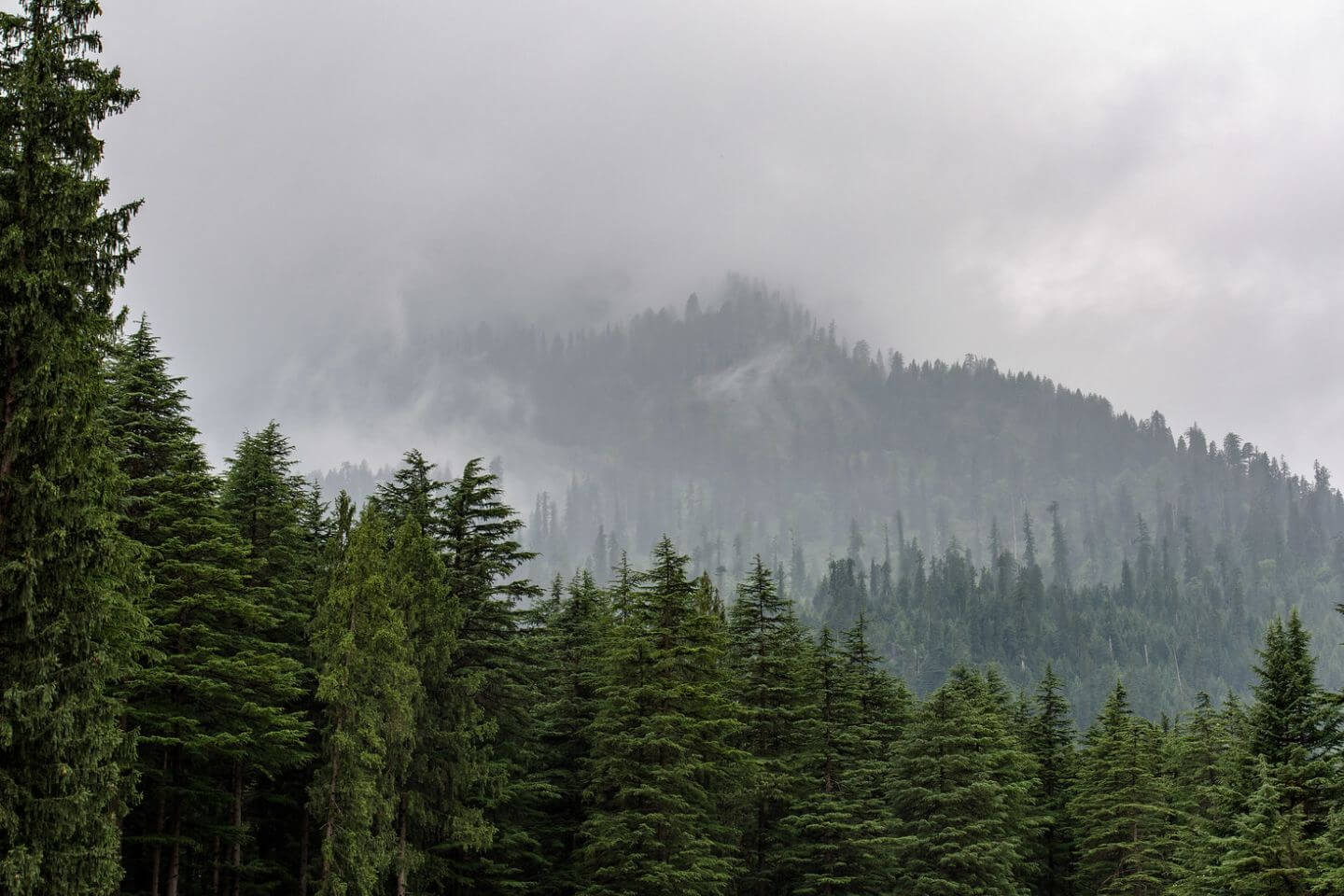 Featuring rich wildlife and lush forests, Manali Wildlife Sanctuary is home to endangered species like Kashmiri Flying Squirrel, Himalayan Black Bear, Flying Fox, Himalayan Yellow-throated marten, Barking Deer, and Himalayan palm Civet.
Other animals include Goral, Brown Bears, Leopards, Indian hare, Himalayan Tahr, and Serows. Spot trees like Fir, Kail, Walnut, Deodar, Maple, Poplar, Horse Chestnut, Robina, Pine and Willow. You can also enjoy trekking, camping, and birdwatching.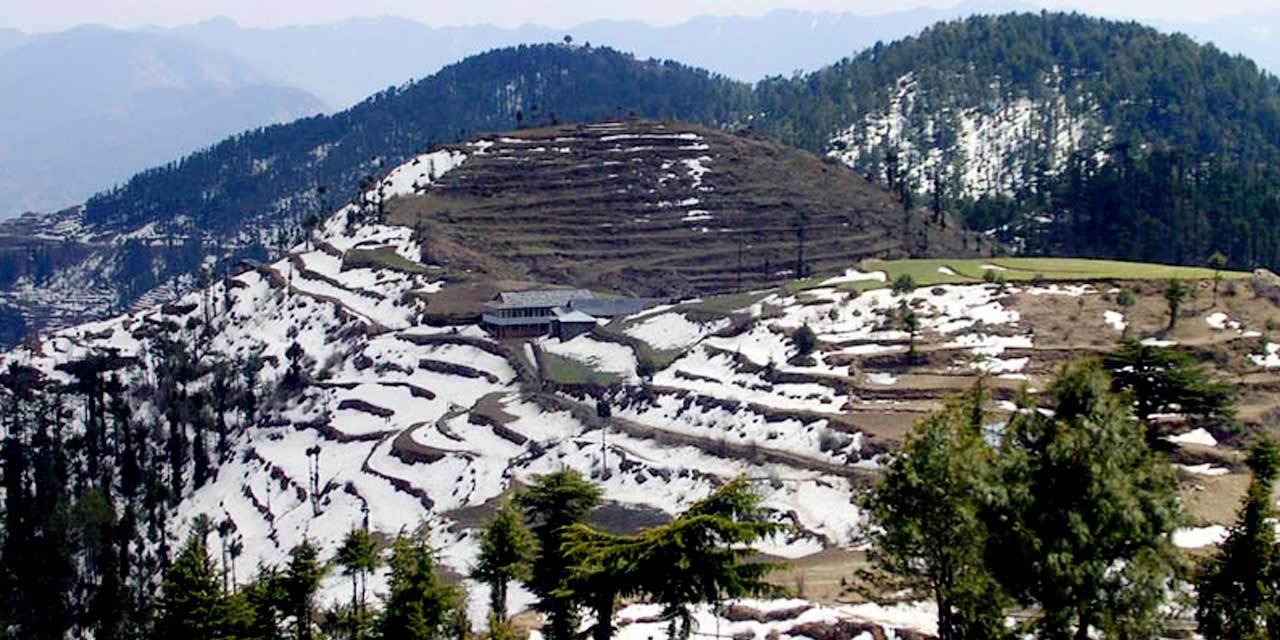 In 1819, Kufri was the summer retreat for the Britishers. Today, it is a renowned resort hill station flocked by tourists from all over the world. It offers pleasant weather during summer and snowfall during winter. It is famous for its annual sports festival in February.
Along with stunning natural beauty, it is famous for thrilling adventure sports like sledding, skiing, trekking, tobogganing, and go-karting. Visit the Kufri Zoo, Indira Tourist Park, Fagu Valley, The Great Himalayan Nature Park, and Kufri Fun World Amusement Park.
Locally known as Dhungri temple, Hidimba Temple is an ancient cave temple. The unique shrine is dedicated to Hidimba, the wife of Bhima and mother of Ghatothkach. The locals mostly pray to her in case of a natural calamity.
It is a four-storied structure, appearing like an abandoned cabin in the woods. Its cone-shaped roof, wooden doorways, and walls also garner attention. It is built on a rock and surrounded by cedar forests. The exteriors have adornments of sacrificial animals like goats, buffaloes, and antelopes.
Activities and things to do in Manali & Shimla
Manali and Shimla offer a plethora of activities for couples to indulge in during their vacation. Some popular activities include paragliding, river rafting, trekking, rock climbing, hilltop camping, zorbing, and hot air ballooning. You can also enjoy cable car rides to get a panoramic view of the scenic surroundings.
For a spiritual experience, seek blessings at the Jakhu Temple, Raghunath Temple, Manu Temple, Vashisht Temple, and Tara Devi Temple. Enjoy a picnic at the Chadwick Falls, Rozy Waterfalls, Jogini Waterfalls, Jana Waterfalls, and Rahala Falls. Take a dip in the Vashisht hot water springs and Tattapani River for their curative properties.
Explore the Museum of Himachal Culture and Folk Art, Annandale Military Museum, and Johnie's Wax Museum for a peek into the past. Indulge in exciting activities like cottage and treehouse stay, ice-skating, skiing, cycling, mountain biking, and riverside camping.
In both Shimla and Manali, you will find the Tibetan Market, Himachal Emporium, and The Mall Road. You can shop from the local stores and small shacks lining the streets. Get amazing trinkets at affordable rates. Explore the iconic Manu Market, Old Manali Market, and Bhuttico in Manali. In Shimla, visit the renowned Lakkar Bazar, Lower Bazar, Ram Bazar, and Middle Bazar.
Buy Buddhist paintings, wall hangings, home accents, jewelry, shoes, bags, and accessories. Wooden carvings, toys and items, metalware, crockery, earthen pottery, incense sticks, burners, lamps, utensils, and woolens also make praiseworthy purchases. Buy fresh fruits, pickles, and jams from the street-side vendors. Local handicrafts, handloom products, and Himachal Topis are also popular souvenirs.
How to reach Manali & Shimla
The nearest airport to Manali is the Kullu-Manali airport in Bhuntar. Jubbarhatti Airport is the nearest to Shimla. Both are connected to nearby cities like Chandigarh, Delhi, Jaipur, and Kullu. You can commute by state or private buses from these adjoining cities. The smooth roads enable a nice journey.
The nearest railway station to Shimla is Kalka Railway Station. Take the iconic Kalka-Shimla toy train ride. Joginder Nagar Railway Station and Ambala Cantt are close to Manali. You can also take a train to Chandigarh Railway Station and travel to Shimla and Manali by cab.
---
Manali and Shimla offer a romantic escapade for couples. The serene landscapes, lush valleys, snow-capped mountains, and pleasant climate make them ideal tourist destinations. These hill stations offer a perfect getaway for couples looking to spend quality time together.
Spend time amidst the alluring hill stations of Manali and Shimla by booking our Manali Shimla Tour Packages for Couples. Our packages have many options, or you can choose to personalize them. A tailor-made package will meet all your requirements and ensure a hassle-free vacation.