Manali and Shimla, nestled in the picturesque state of Himachal Pradesh, are two of India's most sought-after holiday destinations. These charming hill stations offer a delightful blend of natural beauty, adventure, and cultural experiences, making them popular among tourists. Our Manali Shimla Tour Packages provide an unforgettable experience for both leisure and adventure seekers alike.
The most popular aspects of Manali and Shimla as holiday destinations include their breathtaking landscapes, featuring snow-capped mountains, lush valleys, and pristine rivers. Adventure enthusiasts flock to Manali for activities like trekking, paragliding, and river rafting, while Shimla's colonial architecture and pleasant climate draw history and culture aficionados.
Manali and Shimla are renowned for their serene environments, perfect for relaxation and rejuvenation. Tourists can explore local markets, indulge in Himachali cuisine, and visit historic sites like the Mall Road in Shimla and Hadimba Temple in Manali.
A tour to Manali and Shimla offers a wide range of holidaying options, from romantic getaways for couples to family-friendly vacations and even solo backpacking adventures. Whether you seek tranquility amidst nature or thrilling outdoor escapades, Manali and Shimla have something for everyone, making them must-visit destinations in the Indian Himalayas.
Why do Indians Love Manali Shimla for Vacation?
Manali and Shimla are among India's most loved vacation destinations, as they offer a unique blend of natural beauty, cultural activities, and adventure sports. The combo is ideal for people from all walks of life.
Manali and Shimla offer unique vacation experiences due to their distinct features. In Manali, you can indulge in snow-related activities during winter, like skiing and snowboarding, thanks to its abundant snowfall. The Solang Valley's beauty is unmatched for snow adventures.
On the other hand, Shimla's colonial charm sets it apart, allowing visitors to enjoy heritage walks and ride the iconic toy train. The temperate climate in Shimla provides relief from India's summer heat, while Manali's colder climate offers a refreshing escape in summer.
These destinations also provide opportunities for apple picking in orchards and exploring ancient temples, providing a blend of natural beauty, adventure, and cultural richness not easily found elsewhere.
Packages Overview
Manali Shimla Tour Packages offer something for everyone. Whether you prefer a romantic getaway, a family vacation, or an adventurous backpacking experience, our packages can be customized to deliver an exciting vacation.
Our packages feature the best of both destinations in an affordable and convenient manner. We provide a list of the best hotels in Manali and Shimla so you can select the one that suits your budget and preferences. We also organize sightseeing trips and arrange dedicated guides who can take care of your every need and ensure that your vacation is as memorable as possible.
Our packages offer a selection of thrilling outdoor activities like trekking, paragliding, river rafting, and skiing to guarantee a memorable experience. From budget-friendly trips to luxurious experiences and from day-long hikes to multi-day camping trips, our packages can be personalized to meet your unique travel needs.
Why Book with us?
Holidays DNA is your reliable partner for booking Manali Shimla Tour Packages. Our expert travel agents understand your needs and help you plan a tour that fits your budget and interests.
We provide our Manali Shimla Tour Packages at affordable rates and ensure top-notch services. We offer stress-free packages that include personalized services, comfortable accommodation, hassle-free airport or railway station transfers, and private local transport options.
Resort & Hotels options with our Manali Shimla Tour Packages
In Manali and Shimla, you will find a wide range of accommodations to suit various preferences and budgets. These include luxury hotels and resorts with stunning mountain views, charming boutique guesthouses, cozy cottages, budget-friendly hostels, and even campsites for the adventurous.
Special arrangements often cater to the region's cold climate, such as room heating, fireplaces, and warm blankets in winter. Many hotels also offer outdoor activities like trekking, bonfires, and cultural performances. Some luxurious options include spa facilities, fine dining restaurants, and private balconies to soak in the scenery.
In Shimla, heritage hotels often retain colonial-era architecture and decor, providing a unique historical charm. Overall, Manali and Shimla offer diverse accommodation choices, ensuring a comfortable and memorable stay for all visitors.
The best resorts in Manali include Snow Valley Resorts, Banon Resorts, The Highland Park, and Larisa Resort. They offer luxurious amenities in a peaceful setting perfect for honeymooners or those seeking to escape their busy lifestyles. The best resorts in Shimla include Kamna Hill Resorts, Koti Resorts, Toshali Royal View, and Summit Le Royale Hotel.
Popular Sightseeing Places in Manali and Shimla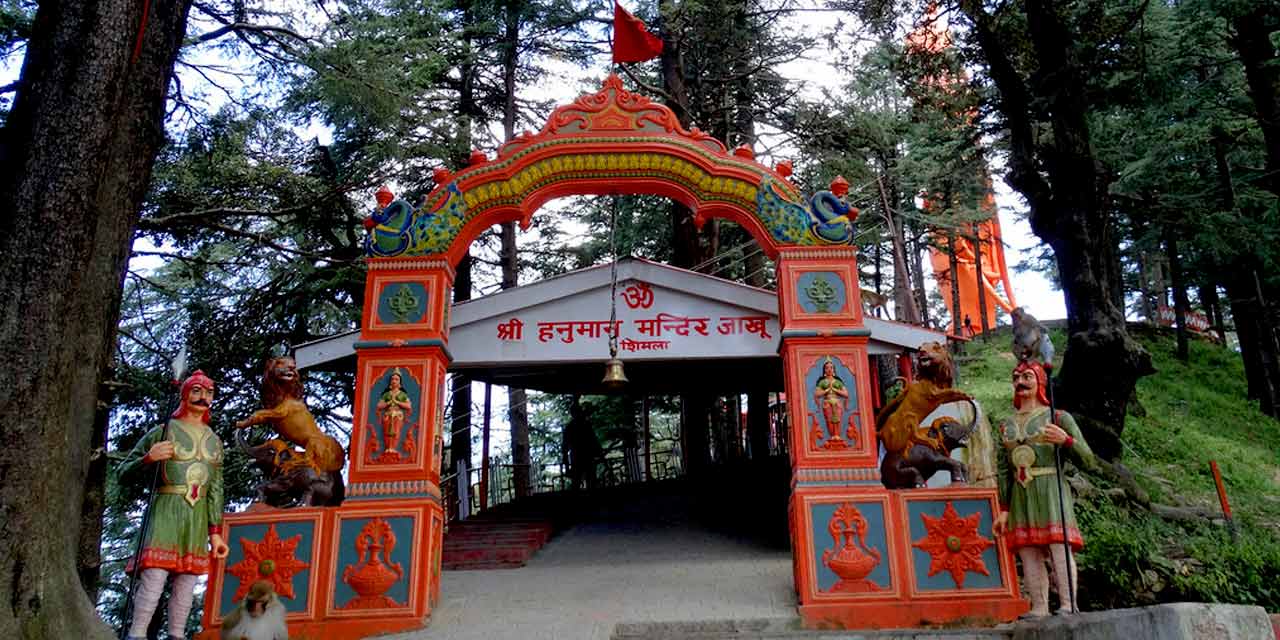 Jakhu Temple, located in Shimla, is a popular tourist attraction. It is an ancient Hindu temple dedicated to Lord Hanuman. Located atop Jakhu Hill, it offers panoramic views of Shimla. You must climb a steep path to reach the shrine and may often encounter playful monkeys on the way.
The highlight of the temple is a massive 108-feet-tall statue of Lord Hanuman, which is one of the tallest Hanuman statues in the world. Pilgrims and tourists alike visit Jakhu Temple not only for its religious significance but also for the breathtaking vistas and the unique experience of being surrounded by nature and spirituality.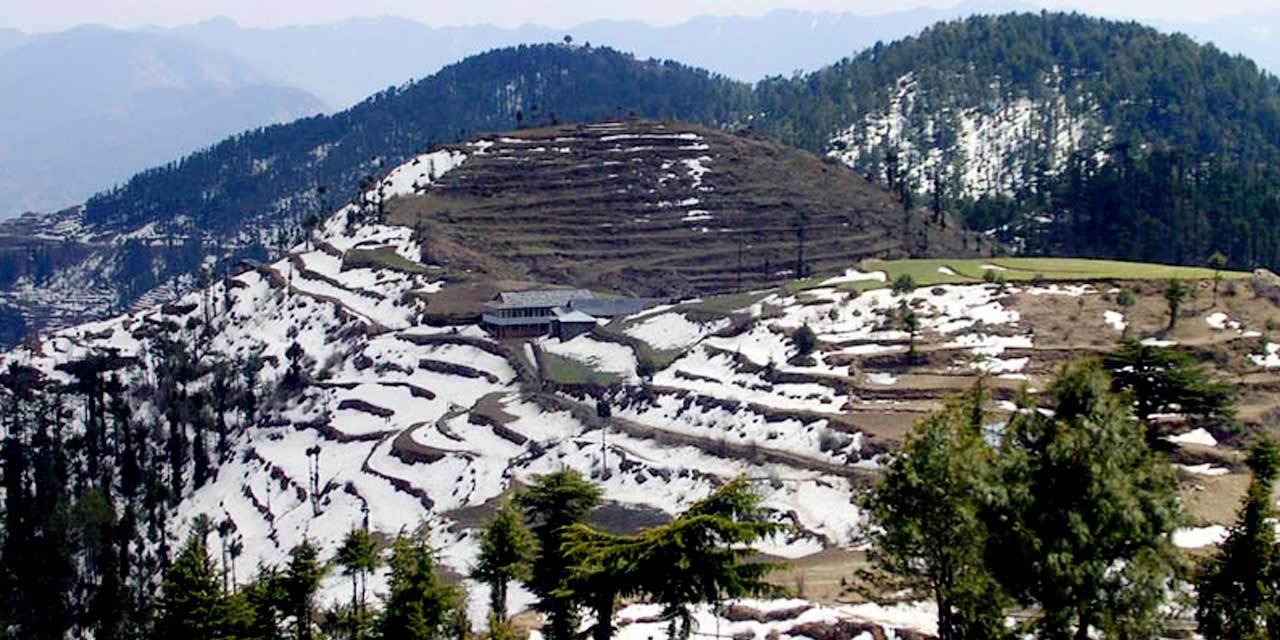 Kufri, a charming hill station near Shimla, is a favored destination for tourists. It is renowned for its snow-covered landscapes during winter, making it a hub for winter sports like skiing and tobogganing. The Kufri Zoo houses various Himalayan species and is another tourist attraction in Shimla.
Adventure seekers can enjoy horse riding and hiking, while the Mahasu Peak provides panoramic views. Kufri's tranquil environment and scenic beauty make it an ideal escape from city life. Whether you are a nature enthusiast, adventure seeker, or simply seeking a serene retreat, Kufri offers a delightful getaway.
Solang Valley, situated near Manali, is a hotspot for adventure enthusiasts and nature lovers. During winter, it transforms into a snowy wonderland, perfect for skiing and snowboarding. In the summer months, it is a hub for thrilling activities like paragliding, ziplining, and trekking.
The lush green meadows and gushing Beas River add to its charm. Solang Valley also offers stunning views of the surrounding Himalayan peaks. Whether you seek adrenaline-pumping adventures or simply want to soak in natural beauty, Solang Valley is a must-visit destination in the Indian Himalayas.
Jogini Waterfall, nestled in the serene hills near Manali, is a hidden gem for nature lovers and trekkers. Accessible via a picturesque trek through apple orchards and lush forests, this waterfall cascades gracefully into a small pool.
The trek offers stunning vistas of the Dhauladhar Range and the Beas River. It is a tranquil spot for a refreshing dip, a picnic, or meditation. The scenic beauty and tranquil ambiance make Jogini Waterfall a perfect offbeat destination in Manali for those seeking natural beauty and solitude amidst the Himalayan landscapes.
Rohtang Pass, located near Manali, is a magnet for tourists due to its breathtaking beauty and adventure opportunities. It is a gateway to Lahaul and Spiti Valley and remains snow-covered for most of the year. Here, you can enjoy activities like snowball fights, skiing, and snow scooter rides during the winter season.
In summer, it offers access to pristine alpine meadows, making it a paradise for nature enthusiasts and trekkers. The panoramic views of snow-clad peaks and the Beas River make Rohtang Pass a must-visit destination for a quintessential Himalayan experience.
Activities and Things to Do in Manali and Shimla
In Shimla and Manali, you can enjoy a variety of activities, including trekking in lush forests, shopping for local handicrafts, and exploring historic temples and churches. Riding on the toy train in Shimla will stir nostalgia while paragliding in Solang Valley will pump your adrenaline. You can also indulge in winter sports like skiing and snowboarding in Manali's snow-covered landscapes.
In Shimla, the Lakkar Bazaar is famous for wooden crafts, while Mall Road offers a wide range of souvenirs and clothing. In Manali, the Old Manali Market is great for Himachali clothing and jewelry, while the Manu Market is known for handicrafts. Both destinations offer vibrant shopping experiences with local flavors.
Popular souvenirs from Shimla and Manali include handcrafted wooden items like walking sticks and toys, warm woolen shawls and clothing, intricately designed jewelry, aromatic spices, and tea. You can also find locally made pickles, jams, and traditional Himachali artifacts that make for memorable gifts and mementos of your visit.
How to reach Manali and Shimla
Reaching Manali and Shimla by road, rail, and air is easy and convenient. By road, you can drive to both destinations from major Indian cities like Delhi and Chandigarh via well-maintained highways, with a journey of approximately 12-14 hours.
Alternatively, take a scenic train ride to Kalka from major cities and switch to the historic Kalka-Shimla toy train for Shimla. For Manali, the nearest railway station is Joginder Nagar.
The nearest major airport is Bhuntar Airport for both destinations. You will reach the hill station after approximately 50-60 kilometers of road travel. You can book a taxi from the airport to Shimla and Manali.
State and private buses are also available from the airport and railway station. You can even take a bus from the nearby cities.
---
Booking Manali Shimla Tour Packages with Holidays DNA ensures an enjoyable vacation. We offer a perfect blend of sightseeing and activities so that you can enjoy the stunning natural beauty, thrilling adventures, and cultural experiences offered by the hill stations. With well-planned itineraries and local insights, you can explore these Himalayan gems hassle-free, creating unforgettable memories in the heart of India's serene hill stations.